More stand-up from some new and not-so-new faces on the comedy club circuit.
---
Tonight's Buzz Club headliner is Scott Bennett. Likeable, with a warm and engaging delivery, he is a Yorkshire live wire with an undeniable no nonsense logic.
---
Peter Brush is a highly distinctive performer and deft writer of finely crafted jokes. He unassumingly takes the stage with his slight bespectacled frame and scruffy hair, before consummately conquering it with an arsenal of razor sharp quirky one-liners and peerlessly original routines, all delivered in an amusingly awkward fashion.
---
Howard Walker had a dream; he wanted to be a rock star. He tried. He tried so, so indifferently that he never succeeded. So, after many years of half arsed-ness, he had another dream and put a bit more effort in. He dreamed he wanted to be a stand-up comedian, so this time he did it.

---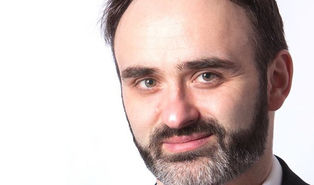 Tonight's compere is Paul T Eyres, who has been performing stand-up professionally since 2007.