More stand-up from some new and not-so-new faces on the comedy club circuit.
---
Tonight's Buzz Club headliner is Dave Twentyman. Effortlessly funny and quick on his feet, Dave endears himself to the toughest of audiences as an act or a compere. He started his career in the Northwest and by his 11th gig was making his first appearance on live television in 'Made in the Northwest' in 2003.
---
Nick Doody has been performing comedy since the 90s when, as a student, he got off to a pretty good start by supporting the legendary Bill Hicks, at Bill's request. A little later, Nick was a finalist in Channel 4's So You Think You're Funny? competition.
---
Jamie Hutchinson talks about his horrible dating past, humiliating anecdotes, and what it's like to be single: it does not sound like much, but this is a painfully funny man destined for the top.
---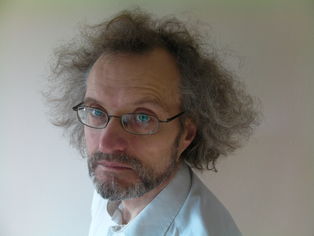 Tonight's compere is Rob Coleman, a very versatile act and a conversational gag merchant. Rob has been a semi-pro stand up for 10 years or so, closing, opening, and middling his way around the country with a mix of beautifully written gags and truish stories, together with some audience banter.