More stand-up from some new and not-so-new faces on the comedy club circuit.
---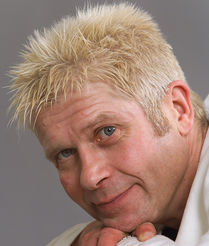 Tonight's Buzz Club headliner is Vladimir McTavish. He serves up a delightful feast of social observation and topical satire, seasoned with his caustic wit and presented via a platter of breakneck-pace patter.
---
Philip Simon has most recently been gigging throughout the UK, as well as a few appearances in New York, Scandinavia, the Middle East and Auckland where he headlined at The Classic.
---
Sean Moran has been performing occasionally on the comedy circuit for twenty years, and brings an intelligent and somewhat sarcastic view of both marriage and also the teaching profession.
---
Tonight's compere is Edy Hurst.
Please note: Edy Hurst has replaced Sarah Louise Keegan.