The Board of Non-Executive Directors is made up of professionals from a range of industry backgrounds.
Working with the Chief Executive, they set the strategic direction for the organisation and ensure that its goals are fully aligned with the Opera House's vision. Trustees provide expert knowledge and guidance on governance, finance, management and business planning.
The Board meets a minimum of five times a year. There is a Finance, Audit and Risk Subcommittee, a Remunerations Committee and a Nominations Committee. The sub-committees report to the main Board to assist its decision-making.
---
Professor Judy Simons (Chair)
Judy Simons joined Buxton Opera House as Chair in 2018 following an extensive career in university senior management. She has chaired several national higher education bodies and steered major policy initiatives, including an innovative programme for stimulating partnerships between universities and creative businesses. She is emeritus professor of English at De Montfort University and a Research Fellow at the University of London.
For the past decade Judy has enjoyed a non-executive portfolio career in the public sector, including senior board positions at Sheffield Hallam University, Standards for England and Leicester Arts. Currently she is a trustee of the Girls Day School Trust, a member of Derby University Court, and Chair of City CV, an international career development company.
Judy lives in Bakewell and is a long-standing supporter of Buxton Opera House. She is a passionate believer in the transformative power of the creative arts and their central role in the local economy. Her books include a series of studies of women writers, and she has just completed a family biography, The Northern Line, which explores her ancestors' immigrant journey to the UK at the turn of the last century.
---
Helen Bowdur
Helen Bowdur lives in Derbyshire. As an experienced Fundraising Director & Consultant, she has extensive knowledge of the cultural sector and spent over a decade working for the National Media Museum, Manchester International Festival and Opera North.
For the last few years, Helen has been a successful fundraising consultant and strategist, working with a number of regional and national arts organisations, most recently on the multi-million pound capital project at the Octagon Theatre in Bolton, where she is now a Trustee. Prior to building her career in the arts sector, Helen spent 20 years working in news and current affairs for the BBC & ITV networks, where she was a producer.
---
Nicholas Jeffrey
Nicholas Jeffrey lives in the Peak District and holds a Law degree from Sheffield University. His executive career began in Buxton, where he managed the Cantors furniture store before eventually becoming Executive Chairman of the company. He has particular expertise in the retail and commercial sector, and has held a series of non-executive Chairmanships, where he has guided companies through strategic change management and overseen transformational business growth.
Nicholas now enjoys a portfolio career, which has included over 25 Board roles in private, public and charity organisations. He was Chairman of Sheffield Hallam University followed by six years chairing Sheffield Children's Hospital Trust. He is currently Chairman of Ashgate Hospice Care Trust in Chesterfield.
An active supporter of Buxton International Festival and the Kinder Children's Choir, Nicholas is committed to securing the future of Buxton Opera House.
---
Roddie MacLean
Roddie is a Chartered Architect with a special interest in regeneration and whose Buxton practice has marked 20 years of business. He is also a consultant on wider heritage issues, a property manager and runs a small local holiday lettings business.
Brought up on the West coast of Scotland, he has resigned himself to the lack of seaside in Buxton and is determined to do all he can otherwise to help the town achieve its fullest potential. He was a founding director of Buxton Town Team CIC and Buxton Markets CIC and currently chairs Vision Buxton, the town's business organisation. His interests include gardening, walking, travel and the arts in all their forms. One of his first volunteering roles in Buxton, in the early 1990s, was behind the Dress Circle bar at Buxton Opera House.
---
Jane Moulder
Jane Moulder worked in the fields of HR and organisational development for over 30 years in a variety of sectors. She held a number of Board level and senior positions, as well as being an independent consultant working with SMEs and voluntary organisations. She is currently a non-executive director of a major social housing trust.
In the late 1990's she moved into the not-for-profit sector and was able to accommodate her love of the arts into her working life. Jane is a musician and musical instrument maker and, with her group, regularly performs throughout the UK and Europe. She helped run an international performing arts charity, an organisation primarily focused on young people and developing their talent and love of performing.
Jane is passionate about encouraging engagement with the arts as well as sustaining local communities and has initiated and worked on a number of community projects in her home town in North Staffordshire. She is delighted to be associated with the Buxton Opera House and being able to play a part in sustaining and developing its place at the heart of the cultural and economic life of the region.

---
Angela Phillips (Vice Chair)
After gaining a Law degree at Newcastle University Angela qualified as a Chartered Accountant with Coopers and Lybrand before working as a Tax and Law Lecturer with Financial Training now part of Kaplan.
She then moved into Financial Management with Whitbread as Head of Financial Services for Thresher. Following this she was with BUPA, working in both the Insurance and Hospital Divisions, before becoming Director of Finance and Support Services in the newly created Spire Healthcare when the Hospital Division was sold to Private Equity.
Since then she has held Director of Finance posts in the Public Sector with Stockport Primary Care Trust and the University of Bradford. Angela has also been a Trustee Board member of 2 Charities: Alternative Futures Group where she was Vice Chair and chaired the Audit Committee, and Douglas MacMillan Cancer Hospice where she chaired DM Enterprises Ltd the entity operating all of the Charity Shops.
Having retired from full time employment Angela is currently a Non-Executive Director of the Royal Liverpool and Broadgreen University Hospital Trust, where she chairs the Workforce Committee. Angela is also a Governor at RNN Group an education and training provider.
Her hobbies include travel, landscape photography and going to the theatre.
---
Keith Savage
Keith Savage moved to Buxton more than 30 years. His professional background is in teaching and education. He taught in primary schools and in further and higher education before retiring five years ago. His qualifications include degrees in Social Science and Education. Keith has written dozens of articles as a journalist as well as contributed to two successful academic books.
Keith was elected as a High Peak Borough Councillor for the Cote Heath ward (in Buxton) in 1995, 2011 and 2019. On each occasion he has been happy to be nominated by the Council to serve on the Board of the High Peak Theatre Trust.
Keith was a member of the trustees of the Buxton Festival Fringe from 2004-2019 and chaired the board for the last six years which saw the Fringe grow significantly. Keith has also been a member of another local charity - Buxton Film - which over a period of 9 years has developed an audience for film from all over the world. Buxton Film has worked in association with the Opera House to present a number of week-long film festivals. Keith played a part in gaining public recognition for the film and TV director Robert Stevenson - best known for Mary Poppins - who was born in Buxton.
---
Alan Scott
Alan is a former Fellow of the Chartered Institute of Bankers who worked for the HSBC Group for more than 35 years, which included many senior management and leadership roles. Whilst his speciality was corporate banking and corporate turnaround / restructuring; Alan managed many business relationships during his career ranging from sole traders to FTSE100 companies in a variety of sectors such as contracting, manufacturing, retail and engineering.
Since retiring, Alan has been a guest lecturer at Sheffield Business School and is a director of 2 other local charities.
A proud Scotsman, Alan's interests are rugby union, hill walking and music.
---
Amy Simcox
Amy Simcox is Head of Fundraising and Engagement at Sheffield and Rotherham Wildlife Trust, and previous to this position was Head of Fundraising at Derby Museums.
She has extensive experience in the charity sector, in business development, community engagement and fundraising, but is especially passionate about working in the Arts and Heritage sector.
Amy is an avid Buxton Opera House and Pavilion Arts Centre visitor. She is very proud to have such an organisation in Buxton and is excited to be part of its future. Whilst she enjoys a wide range of the arts, she has to confess to a secret love of a good musical!
---
Sally Swift
Sally Swift is Senior Director, Global Legal Operations & Innovation at NBCUniversal, one of the world's leading media and entertainment companies. Previously she was head of department at a national law firm where she led a team of over 260 people across their 5-office network. She also spent over 10 years running a successful legal outsourcing business after starting out her legal career managing her own litigation caseload in private practice.
Sally has a passion for change management and creating efficient practices by developing new streamlined ways of working. In 2019 she was a finalist for 'Inspirational Businesswoman of the Year' in the UK and the national winner of the Chartered Institute of Legal Executives 'Award for Lifelong Learning' in recognition of her commitment and dedication to championing access to the legal profession, breaking down barriers and creating new inclusive qualifications for apprentices and school leavers. In 2020 Sally completed an Executive MBA with Nottingham Business School to continue her own lifelong learning journey.
Sally is a volunteer mentor with the Prince's Trust. She loves to travel, enjoys hiking and getting outdoors near her home in the Peak District.

---
Kathryn Gilson (Company Secretary)
Kathryn Gilson is a qualified Company Secretary currently working as a freelance corporate governance professional. She has over 25 years' experience in governance and company secretarial roles, having spent her career predominantly with corporations in the finance and service sectors including Barclays, the AA, Direct Line and the Co-operative. Kathryn has significant experience advising Boards on corporate governance best practice and project managing large scale corporate transactions. In 2005, she obtained a Corporate Governance Masters degree.
Kathryn moved to Buxton with her husband in 2011 to run Griff House bed and breakfast. Having undertaken a renovation, Griff House achieved a 4 star tourist board rating. In 2016 Griff House received a ROSE Award from Visit England in Recognition Of Service Excellence.
Kathryn was Treasurer to the Buxton Well Dressing Festival when the decision was taken to form a registered charity. She assisted the Committee throughout this process and has served as a Trustee since the charity's registration in 2013.
---
Lady Jasmine Cavendish (Patron)
Lady Jasmine Cavendish has been a Non-Executive Director and the Patron of Buxton Opera House for 10 years. Her parents, the Duke and Duchess of Devonshire, live at Chatsworth, not far from Buxton. The Cavendish family have had strong connections with the town that reach back over three hundred years. The 11th Duke of Devonshire was the first Patron of Buxton Opera House.
Lady Jasmine gained a degree from East Anglia University and has worked in the Arts Sector. She continues to have a strong interest in the performing arts. She is also President of the charity Contact the Elderly and Patron of the Buxton Poetry Competition.
Her home is in London with her husband Nicholas Dunne and their 3 young sons.
---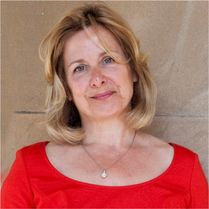 Louise Potter DL (Vice-Patron)
Louise Potter ran The Old Hall Hotel, Buxton for 25 years. She completed her General Catering Diploma at High Peak College, Buxton and worked with Grand Metropolitan Hotels in London. She was a Governor at High Peak College when it merged with the University of Derby. In 2001 she opened 6 The Square Tearooms Buxton. Currently she is a Board Member of The Buxton International Festival, she Chaired The Friends of Buxton Festival Trust for 10 years and is now a member of The Trust; Vice Patron of Buxton Opera House; Treasurer of The Children's Kinder Choir's Trust and Patron of The Buxton Music Speech & Drama Festival. The University of Derby awarded Louise with an Honorary Masters degree in 2004 (HonMUniv). She won Midlands Business Woman of The Year in 2002. She is also a Deputy Lieutenant of Derbyshire. She has 2 daughters and 2 grandchildren and lives in Buxton.
---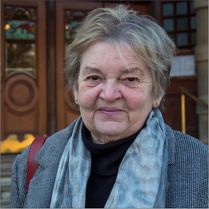 Carol Prowse BEM (Vice-Patron)
Carol Prowse was born and educated in the High Peak. She gained a degree in Economics from London University and worked in the City of London in banking before returning to the High Peak, where she was employed by the local authority.
She started her 40-year association with Buxton Opera House in 1980, where she was Company Secretary, Board Director, Deputy Chair and latterly Chair. Carol has a strong belief in the core role the arts have to play in our wellbeing and sense of community identity. With Joyce Ellis MBE, she organised a series of successful international opera galas which raised substantial funds for the development of the Opera House.
Carol has been a non-executive director of High Peak Dales NHS Primary Care Trust and Stockport NHS Foundation Trust and is currently a member of Tameside & Glossop Clinical Commissioning Group where she chairs the Primary Care Committee. Carol was recognised with a British Empire Medal in HM Birthday Honours in June 2019 for services to the Arts and the Community in Derbyshire.

---
Find out more:
To contact the Non-Executive Directors, write c/o the Theatre Secretary:
Buxton Opera House
Water Street
Buxton
Derbyshire
SK17 6XN.